I am satisfied that I have enough images I need to start thinking about what images I am going to put in my portfolio and how I am going to exhibit my work. Following my feedback throughout the project I have decided to take aspects of my experimentations, look at what worked and didn't work, and implement that into my exhibition piece. My tent projection idea didn't really work, as it is not the way i should be displaying my work. However, it still drew peoples attention and its that engagement that I would like to replicate in the degree show. I liked the process of plastering the "see you at home" image on the doorway of the corner house so I would like to have a large image plastered on the wall in the gallery.
I printed out some images as large as I could on the wide format printers in uni to see what they would look like. I asked for a quote for a final print and it would cost around £350, this would of been my chosen method but I would also need another for the London show so instead i have decided to print it on photographic paper. I am also thinking of how to hang the print. Here have used two giant black pegs to hand the images on a washing line. I like this idea because it resembles the items of clothes hanging on the washing line. However, my feedback from the exhibition was that if i was going to do an installation I have to go all out with it and I don't want this to be received the same way. So in a way this idea of hanging it on a washing line is to installation like for my project and I should think of an alternative way of hanging.
After much discussion with metro imaging about what image will print out the best, I have decided to go for a 72"x48" Giclée print on photo rag paper. I will then pin it onto the wall using nails on each corner to hopefully show consideration for the issue. It will still have the same effect as plastering it to a whilst also showing respect for "The Huge Issue". I am also considering creating another newspaper with all the news articles that I found tough my research. The idea is to place these in date order in the layout of a tabloid and have my images supporting the article. I would like to haver a stack of them in front of my print for people to take during the exhibition.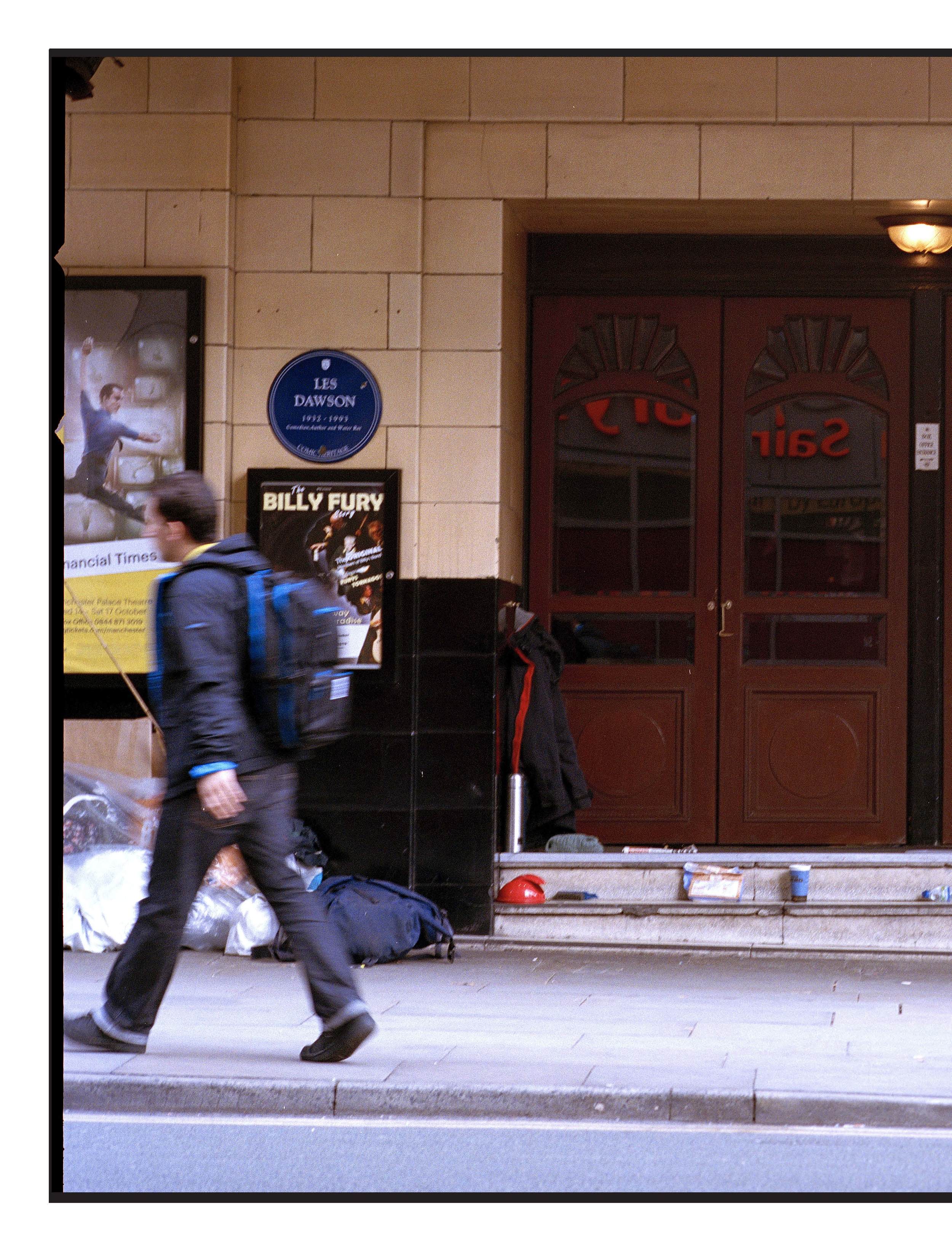 I created my newspaper for the final exhibition online at The Newspaper Club. I decided to highlight the citys issues by producing events that have been published in the news over the past year and use my images to go along side the stories.